Streamline Your Marketing Supply Chain with Visualogistix
Professional. Consistent. Timely. You need all of these from your marketing strategy, execution, and distribution. And Visualogistix® helps you get there. The Visualogistix team of experts can partner with you on everything from developing marketing strategy to content creation, from print production to digital signage, from distribution to installation. And our extensive experience allows us to become your trusted advisor to ensure consistency and success for all your marketing needs.
Visit Website
From the Thomas Blog
Big vehicles don't work well in small cities. For that environment they're too big; turns are hard and parking is a pain. The average height of a competitive female and male gymnast respectively is 5'1" and 5'6". They have a greater advantage being small, making it easier to do somersaults, twists and a greater power to weight ratio (McNamara). Average height is even probably too tall to be a gymnast.
In situations, there is a such thing as being too big, business included. Depending on the needs of each company or customer, some big companies aren't able to reach the demands or expectations of personal assistance and customer service. Thomas Printworks has grown and expanded to provide a number of services but has maintained its small scale business agility.
Our roots
In March of 1956, Thomas Printworks set up our first shop in Dallas, Texas. We started with a focus on traditional blueprints servicing the architecture, engineering, and construction industries. Though we have grown and the technology, processes, and product demands may change, it won't change our dedication to providing friendly and professional service.
Our growth
Thomas Printworks as a company has undergone numerous changes. As mentioned above, we started out as Thomas Blueprints, servicing the architect and construction industries. With time, we grew our facilities in order to provide a greater range of services and changed our name to Thomas Reprographics. Just a few years ago, we went under re-branding to update our look and are now as you know us, Thomas Printworks. We never would have imagined that our business would now be in its third generation of family ownership and have over 600 employees spanning 28 locations in the U.S.
Our continued growth has been to fulfill our mission statement:
To be the world leader of Digital Print Solutions and Information Management through our commitment to World Class customer service and innovation.
We continue to grow in order to be a high quality one-stop-shop and have enough locations to personally service our customers. Although we are continuously updating and changing to be able to market to the needs of the customer, we will never forget our roots with the construction.
Large, yet nimble
We have grown from being a blueprint shop to being a one-stop print provider. Our services include:
We have the capability to service many industries, including Construction, Hospitality, Retail, Venue, Non-Profits, Commercial, etc, and all size of businesses. You're not too small to do business with us, and we can be there every step of the way as you continue to grow. From 1 location to 100 locations, Thomas Printworks can service you.
The key to us are these individual relationships that we have created.
We want to be an organization that our customers request, future employees seek, current employees treasure and our peers admire.
In order to provide this, we review orders before delivery in order to ensure high quality materials. We also have numerous customer resource managers constantly working on orders and projects to ensure the order runs through smoothly. Whether it's a big job, or a small job, we have it under control and you can rely on us to get the job done.
Thomas Printworks wants to help you! Let's get in contact.
Construction is a busy, demanding industry. The construction industry has grown on average 8.5% annually for the past eight years. With high growth rates after the market bounced back from the market crash in 2008/2009, these last few years the industry has stayed just over $808 billion. We know you have lots to do. From getting requirements and plans passed for the okay to break ground, to checking and double checking the plans, scheduling and passing inspections, then moving on to the next section with more inspections and deadlines, and coordinating subcontractors in all different fields you are busy and organization is imperative.
Read more ...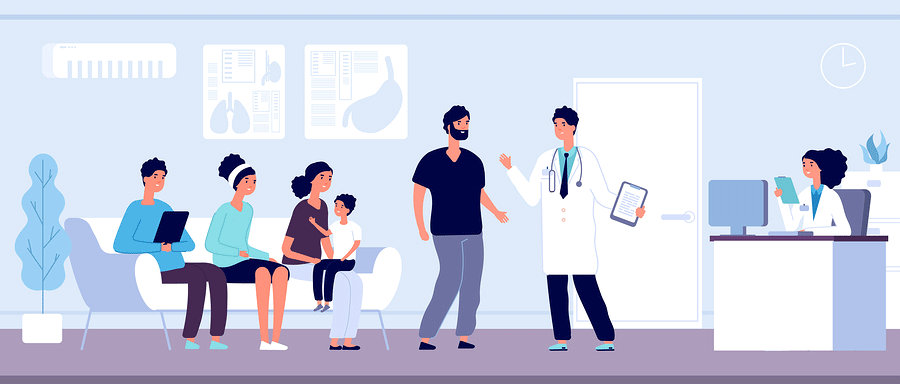 Hospitals tend to be high up on the list of "places you don't want to go".
Many people delay or dislike going to the hospital for many reasons, but one common complaint is the environment of a hospital.
Many words used to describe hospitals are cold, lonely, intimating, gray, low energy, etc. Now some of these feelings aren't just about the physical environment, and the healthcare industry certainly has stereotypes to fight against. However, many of these descriptions can be changed dramatically by an effort to design a warm and bright atmosphere.
Read more ...
What Our Clients Are Saying
"I greatly appreciate the customer service you always provide for us. Yesterday I placed a small but crucial order, and your turnaround time was spectacular. I especially want to point out that Meredith hand-delivered our order this morning. Our partners will have their signs for our demo showcase today. I love working with you all!"

Yvonne Karel
AMD

"The entire Thomas Printworks team has been an outstanding partner on our vehicle wrapping project for our 12 new company vehicles. From providing guidance on the most durable materials to making several dealership site visits with us to ensure you were prepared for the installs, the process was smooth and seamless from beginning to end... Thomas Printworks' final product has consistently exceeded our expectations."

Carmen Millet
Sunnova

"We can always depend on Thomas Printworks to have our printing completed and delivered on time which is crucial to our fulfillment operations at American Payroll Association. It is a pleasure to work with suppliers who are not only professional and honest, but who also provide accurate, prompt and courteous customer service on each and every job."

Jack Cervini
American Payroll Association

"Thomas Printworks has been a trusted partner with our various departments during preconstruction and construction phases. Collaborating with them has been a great experience. They truly 'get it' — it takes a great team to pull off excellent customer service through a fast track process and stay on budget."

Matt Blanchard
UEB

"We would like to give thanks to Kelly and all the staff over at Thomas Printworks. They truly earned our business! They have delivered and have never let us down. In fact, there have been times when we are in need of urgent printing, and they accept the work with no hesitation, knowing the unrealistic deadlines we provide them. We love the fact that their salesman, Kelly Tant, can take the time out of his busy schedule to come by our factory to check up on us or to hand deliver prints as needed. Thomas Printworks has earned a lifetime partnership with Vintage Air."

Mark Anthony Zarate
Vintage Air

"I have recently started using Thomas primarily for our CAD prints, and I am thoroughly impressed! I wanted to give praise to the team. I've ordered several B&W CAD drawings over the past couple of weeks, and I have been surprised by the quality and speed of service. In some cases, there was less than a one hour turnaround, which has such a positive impact on our office's productivity."

Bryt Hewson
HILGARTWILSON, LLC
Ready to Print?
Let's make some awesome together.
Get Started