Are you wondering if your trade show, like many other events, will be cancelled? Then you're in the same boat as the rest of us... no pun intended.
A few cruises have been quarantined due to outbreaks of the COVID-19 virus, and the cruise industry is scrambling to make arrangements for the high number of cancellations and survive while their bookings are decreasing significantly (The Washington Post).
The NBA, along with other major sports, are postponing games until further notice because two NBA players tested positive for the coronavirus (ESPN).
President Donald Trump has issued restrictions on foreign travel in order to prevent an outbreak of the virus within the United States, and the traveling industry is seeing tens of thousands of flights cancelled (myFT).
Most schools have cancelled classes for the next few weeks, and many universities have shifted classes to meet online for the next while. Schools will determine the outcome of the semester remaining upon evaluation in a few weeks.
Even Disneyland, the happiest place on earth, will be closed until the end of March to comply with the executive order from the governor of California (CNN).
Numerous events have been cancelled, and by the looks of it, there's a great chance many trade shows will experience cancellation as well if you have not already been notified of a cancellation or postponement.
If you find yourself with a cancelled trade show, don't fret! Not all hope is lost. Direct mail and other channel marketing can be used as great tools to connect with attendees and potential customers.
Check out this infographic, including statistics regarding direct mail and other marketing channels: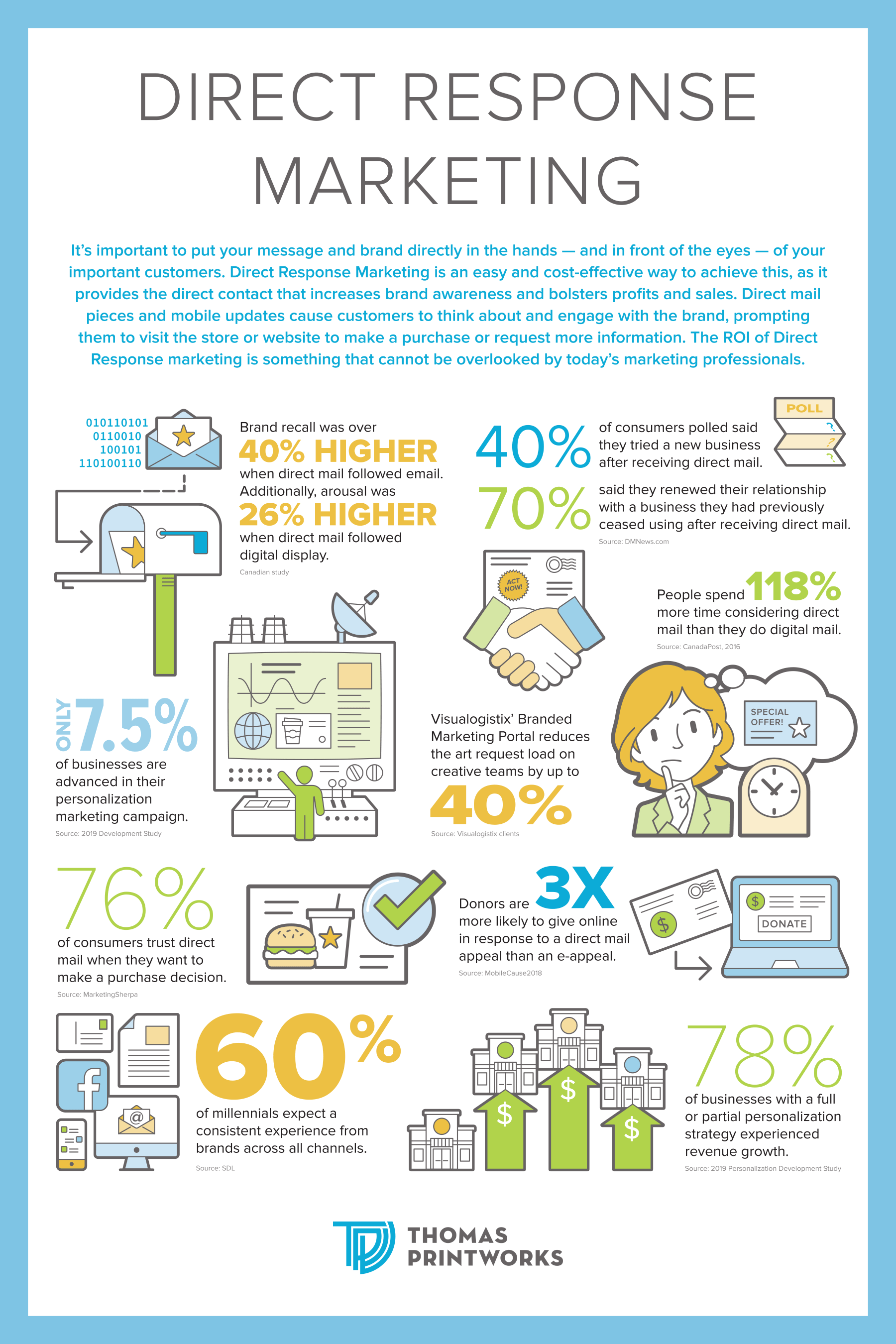 Need help organizing a direct mail initiative? We are eager to help. Write us the details and we will be in contact with you shortly.